Hello. My name is Trevor Keightley and I am the Founder & Executive Producer of Under The Sun TV (UTS-TV) a multi channel and interactive broadcast television experience using the World Wide Web as a delivery mechanism device to share news, views, experiences and how to of sustainable living.
We've done all the hard technical bits, gathered together a great team and now we're ready to launch - but we can't do this without you.

I'm here to invite the first 200 individuals and businesses to join with us as Founding Members. The financial contribution to become a Founding Member is $500.
The funds that you contribute will be spent on the production of graphics & story content, promotion, PR, launch elements and administration as we head towards the launch set for the week commencing 25th April 2011.
The feedback and support that we have received from people, business, and community groups is quite amazing. We have taken it as far as we can - now it's up to the community to play their part.
UTS-TV is not about blaming ourselves or anyone else for the current demise of our world. This is to be a celebration of sustainable living providing the knowhow and the inspiration for change. There is much we can do ourselves, but more so is what we can achieve together, as a community, as a collective consciousness to shift the current status quo.
There is much I could tell you about the LOHAS (lifestyles of health and sustainability) market - defying typical demographic and psychographic stereotypes and shifting to being value based, aligning with those values as we make our decisions including our purchasing choices. About the barriers that we experience as we try to figure out what is best to do. The answers to why 90% of us want to do something but only 10% are actually doing something about it.
UTS-TV Community is about having a spirit of independence - taking a measure of responsibility. We will be the voice of the active10% encouraging others to change behaviour.
UTS-TV will provide validated, authentic & transparent information for all of us. We'll engage with the experts & great minds of our times & bring them to you in stories, forums & events. We'll seek your input and be a collective voice. We will maintain editorial freedom and our collective independence with no one pulling our strings. Together we will enjoy authenticity without any spin or hype. Together we will be UndertheSunTV. Not just a network but a tribe, a culture, a runway, a place where we can take off.
The team here have taken it as far as we can. That is why I am talking to you today.
It's now your turn to join with us to thrust Under The Sun into the global presence that it has been designed and nurtured for.
The future is in your hands!
Play your part and join our community today as a founding member of UnderTheSunTV.
Thank you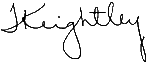 Trevor Keightley
Founder and Executive Producer
Under The Sun Media Pty Limited